EVERY JOURNEY IS BUILT AROUND YOU – OUR GUEST
When it comes to travelling in style, VIP-Jets provides private jet charter solutions for discerning clients who expect nothing less than the very best.
Whether it's a short city break or a ASEAN-spanning adventure, VIP-Jets will assist you in planning the perfect leisure trip.
Every person is unique and looking for something different. From cabins with stunning interiors, to state-of-the-art entertainment systems, we pay attention to every detail.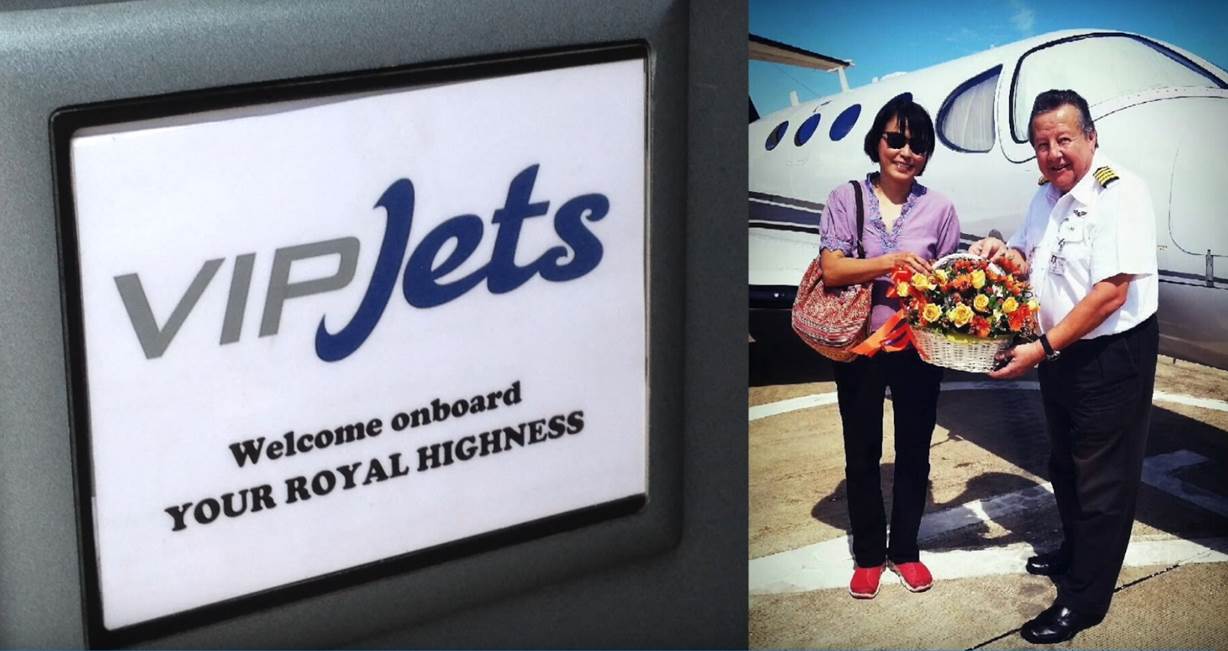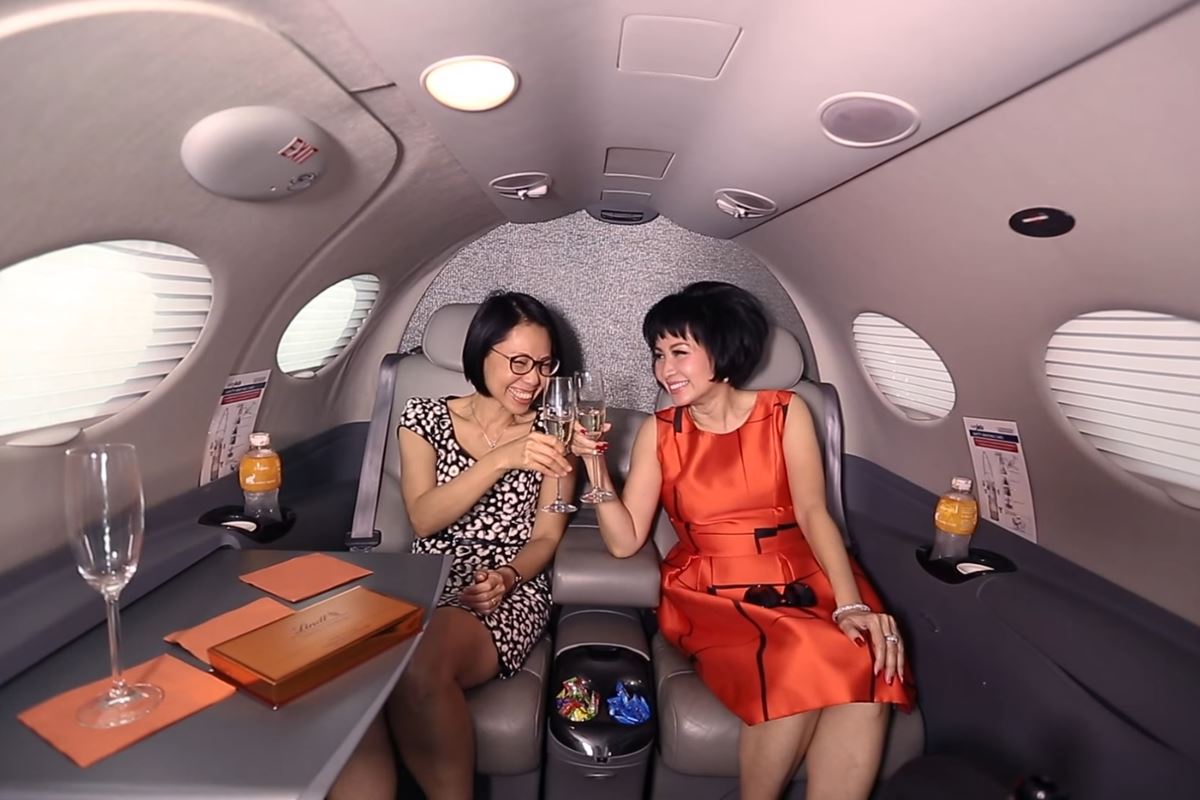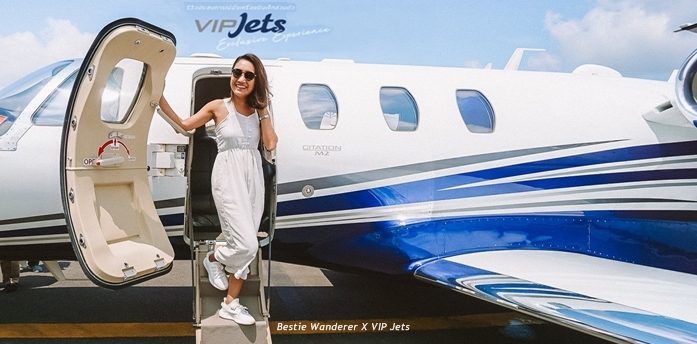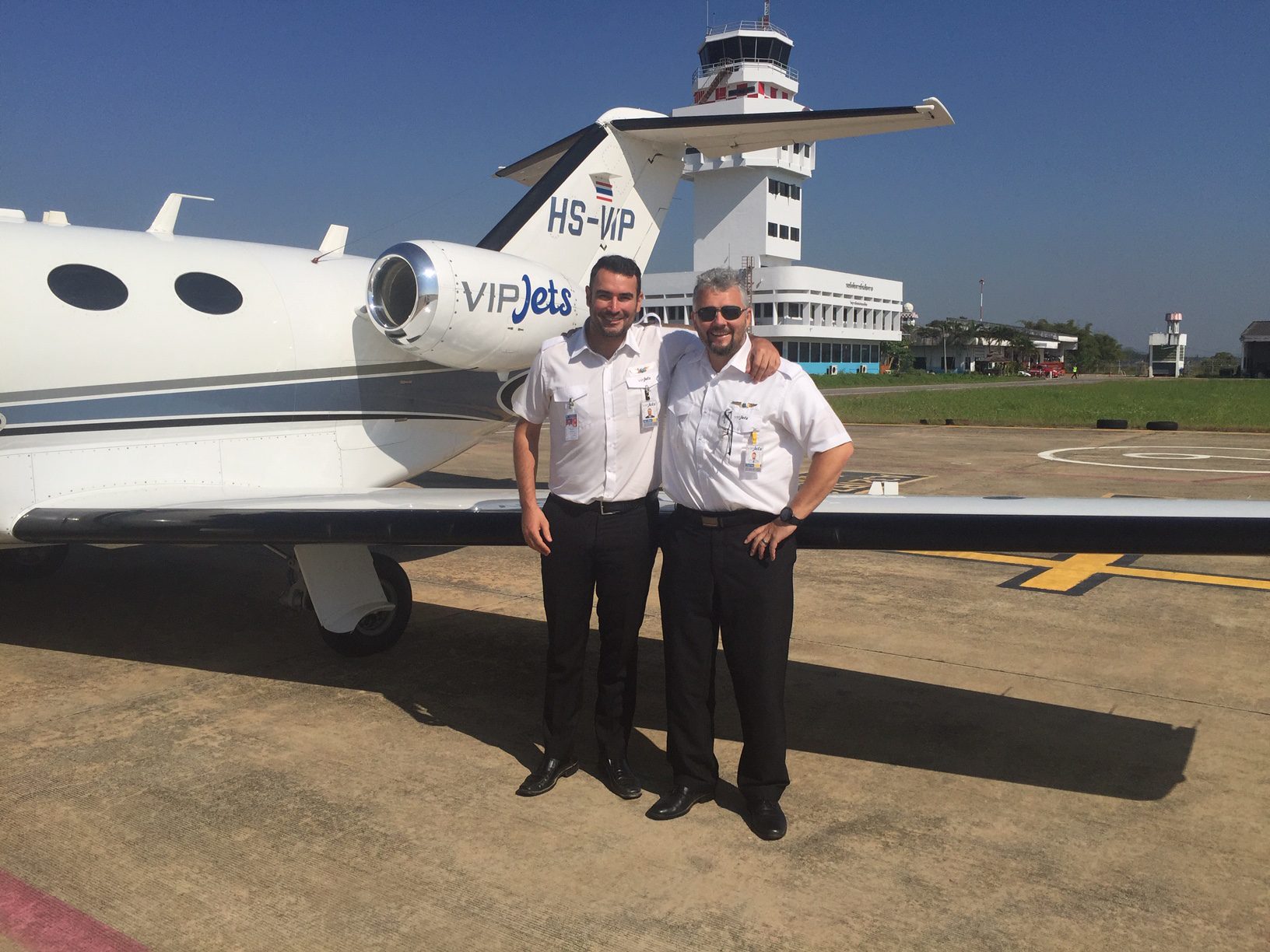 VIP Guests | VIP Jets Thailand
VIP Guests | VIP Jets Thailand
VIP's travel with VIP-Jets
VIP's travel with VIP-Jets
VIP Jets Team Departing HEHO
VIP Super-Service
VIP Jets dedicated staff are ready to attend to every detail of your private jet trip. Make sure to tell us what you need. At certain airports, Private Jet Terminals offer speedy and comfortable handling at extra cost. Please contact us for details.
Baggage
Baggage compartments provide ample storage for your luggage and personal gears. You won't have to leave anything behind. The basic baggage allowance is 30 kgs per passenger seat so total weight limitation on baggage is 120 kg. On short flights, VIP Jets can accept a maximum weight of 150 kg of baggage. Preferred are soft small and medium seized roll-on type bags.